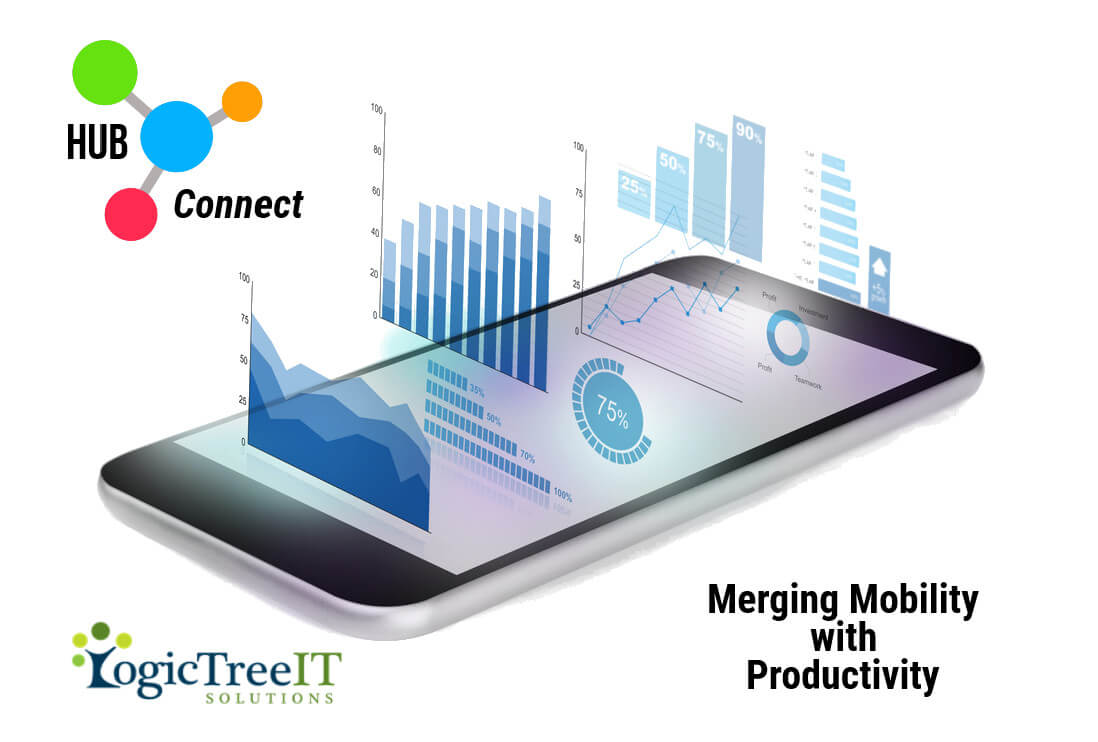 Don't Let Mobile Devices Sit Idle.
Turn Them Into Productivity Powerhouses!
HUB Connect Makes It Easy & Affordable.
Ditch the Clipboard - Start Using Smart Forms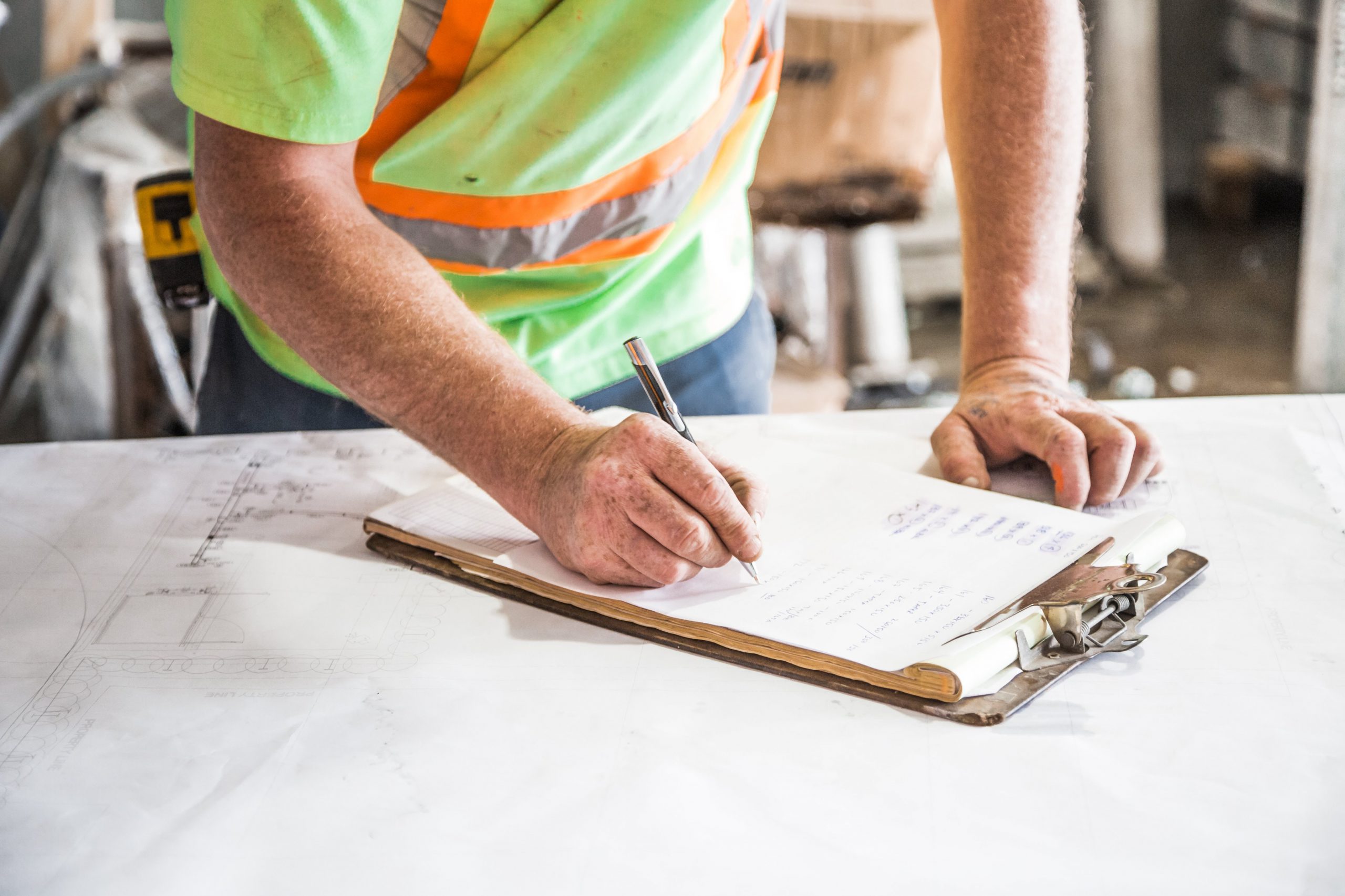 Some Things Don't Get Better With Age
Paper forms and clipboards only record information. Then the forms must be delivered to someone who can enter the information manually in whatever system you are using to manage your business. Errors can occur in the process and data is useless until it can be reported and delivered to the right person. How long will that take?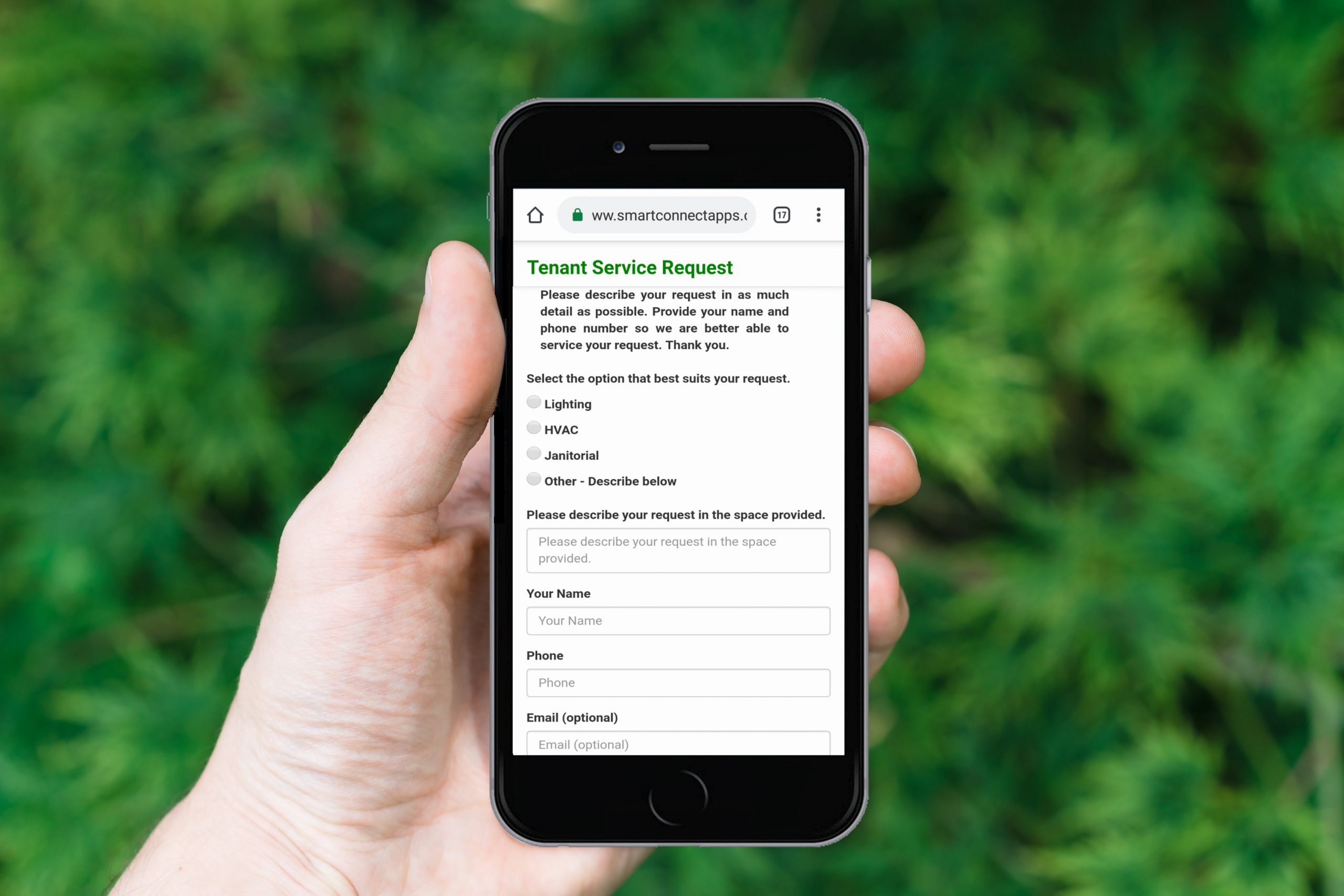 Let Smart Forms Be Your New Management Tool
HUB Connect uses digital forms to capture information and deliver it immediately to the right people. Custom reports can be defined to analyze and present the most important data automatically to help you manage by exception. Focus on the critical matters and still have all the data available when you need it.
Do You Want To Work Smarter?
HUB Connect Delivers Unlimited Possibilities for Your Business!
Almost everything you do is a

process

, a series of steps.  An unstructured process can produce random and chaotic results.  When you define how a process is performed, you can:
Save time

Improve accuracy

Get consistent outcomes

Control costs and improve financial results.
How can you do this?  By using

Smart Forms

to create 

workflows

!  And

HUB Connect

 puts them in the palm of your hand.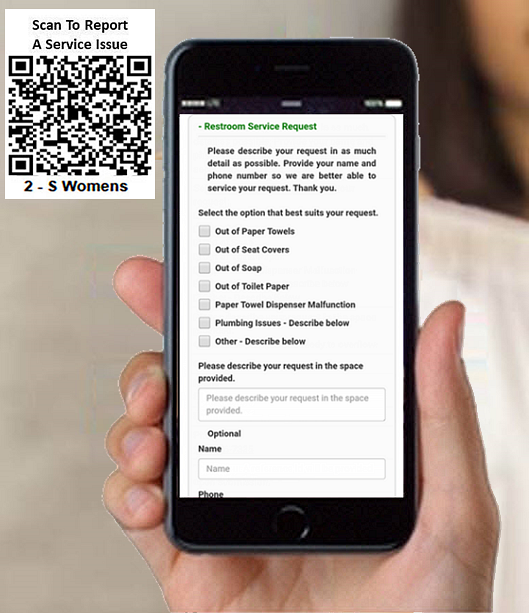 With

HUB Connect's intuitive mobile forms system, it's easy to change the way you manage your business or organization,
work with customers and
gather vital real-time information.
And the power of workflows increases exponentially when you take the next step and

automate

 them using

HUB Connect

Reports

!
With three simple steps , you can transform almost any process into a powerful management system and begin using the mobile workforce you didn't know you had.
HUB Connect Delivers Solutions That Work
The way you work is unique to you.  So are the pain points and bottlenecks in your operations.  
Many tools make you fit your situation into their pre-defined "solution".  Why struggle with something that you
hope
might work? 
HUB Connect

lets you build workflow solutions that meet your needs and improve your 
business.
Check out these three solutions that our clients use to solve problems and improve productivity.
A government agency was mandated to have every person entering their facility complete and submit a Covid-19 self assessment form everyday.
Their attempt to deal with this mounting pile of paper wasn't working and forms were stacking up.
HUB Connect changed everything for them. 
See The Solution
A building maintenance department was wasting time completing weekly supplies inventory reports and suffering delays in getting needed supplies.
They knew they should be able to streamline the process.
Click to see how HUB Connect  automated reporting and ordering.
See The Solution
An office building owner was getting complaints about slow responses to tenant service requests. That was unacceptable.
He found that there were too many ways for tenants to send those requests and some were getting lost.
Click to see how HUB Connect  solved that problem.
See The Solution
The Many Advantages of Smart Forms
Smart forms can do much more than collect information.
Collect More Data Types
Beyond the typical information recorded on paper forms. a smart form will also collect responses from users as they complete workflows, capture photos, note GPS locations, and enforce proximity requirements to ensure proper use compliance.
Public & Private Modes
HUB Connect lets you use a single QR code in both public and private modes.  Employees can access confidential internal forms while clients can access those reserved just for their use in communicating with your company.  
Instant Intelligent Delivery
With mobile devices, information can be delivered immediately as compared to paper forms. HUB Connect takes things one step further by allowing you to intelligently determine who should receive the information.
Take Advantage of Barcodes
If you deal with anything that has a barcode attached, HUB Connect can use it as part of the data collection process.  No need to add your own QR code, providing yet another level of cost and time savings.
Custom Forms Are a Snap
HUB Connect lets you build as many precisely tailored forms as you need to get things done the right way every time. Imagine trying to do that with paper forms. With the forms module you simply use a drag-and-drop interface to build any form on demand.
Work Flow Enforcement
HUB Connect will make sure every step in a workflow is followed by requiring data to be entered in a specific sequence. One form must be completed properly before the next form can be started.
Automatically Convert Data to Reports
Create custom reports that automatically turn in-coming data into actionable reports. Get it right, get it fast and get it without having to constantly think about it. Management by exception is now in the palm of your hands.
Get Reports Anywhere
You don't have to go to the office to get reports anymore. Now you can have them delivered right to your smartphone instantly as they become available. Imagine how that will improve your ability to make decisions and manage your work.
A Real System
Smart forms open the door to working with a real system - one that is organized, precise and automated. HUB Connect delivers the tools to create solutions that suit your needs without forcing you to adhere to rigid templates that don't work for your unique situation.
Three Easy Steps to Your First Automated Workflow
You may not use the term "workflow" in your business, but everyone uses them as part of their daily activities.
HUB Connect makes getting started with workflows easy.  With a little help from us, you can be on your way to significant improvements and better outcomes.
Identify a Process
A process is anything that takes two or more steps to complete.  To get consistent outcomes, a process must be performed the same way every time. What repeatable processes do you use or need?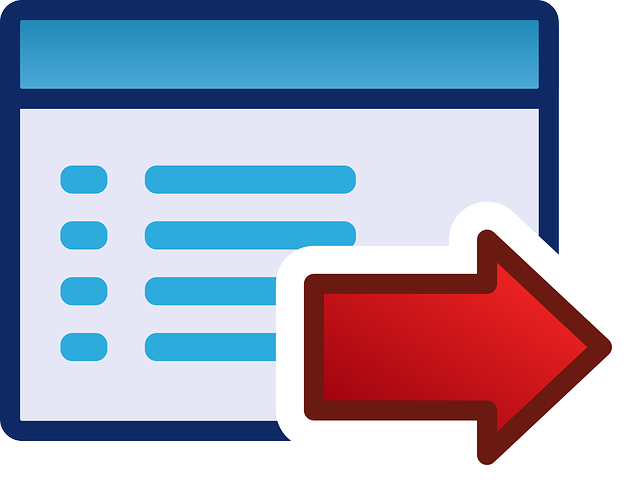 Define Your Workflow
A process becomes a workflow when you define exactly how it should be performed, who manages it, who performs it and what the expected outcome should be.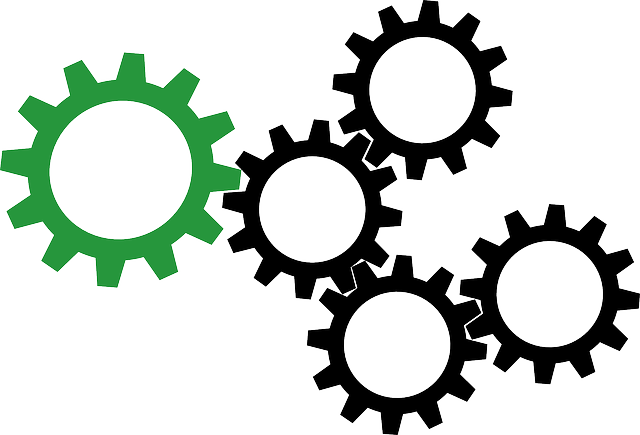 Automate It
Many aspects of workflows can be automated.  Anything that reduces or removes the need for manual intervention - especially communication - will increase efficiency and reduce costs.
The Possibilities Are Endless
Here Are Some Examples
Swimming Pool Service
Create custom service forms for every pool that your technicians service.  Record water chemistry, chemicals used each week and manage your supplies inventory.  Send a service report to the pool owner automatically.
Building Security
Guide your security guards through the entire check procedure at every property.  Get exception reports that detail anything that wasn't checked.  Let your guards notify you of anything that is not normal.
Equipment Maintenance
Let HUB Connect tell you what equipment needs to be serviced and when to do it.  Know in advance what parts will be required for each service call.  Make it easy for the owner to request emergency service.
Janitorial Services
Create workflows that detail what needs to be done in every space that you service.  Know immediately if a room or suite was overlooked.  Get reports about things that need to be repaired.
Agricultural Operations
From seed to sale, you can track any aspect of your agricultural operation to ensure optimum outcomes and staff utilization.
Construction Inspections
Make it easy for construction superintendents to log all of their inspections, including issues that they observe.  Make it easy for property owners to request warranty service, too.
Whatever You Can Imagine, HUB Connect Can Make Your Life Easier
HUB Connect is so versatile, it can be adapted to virtually any industry, any workflow, and any situation where you want to improve operations through the use of today's mobile technology.
Do You Feel You Might Need Something Else?
HUB Connect Can Help With That.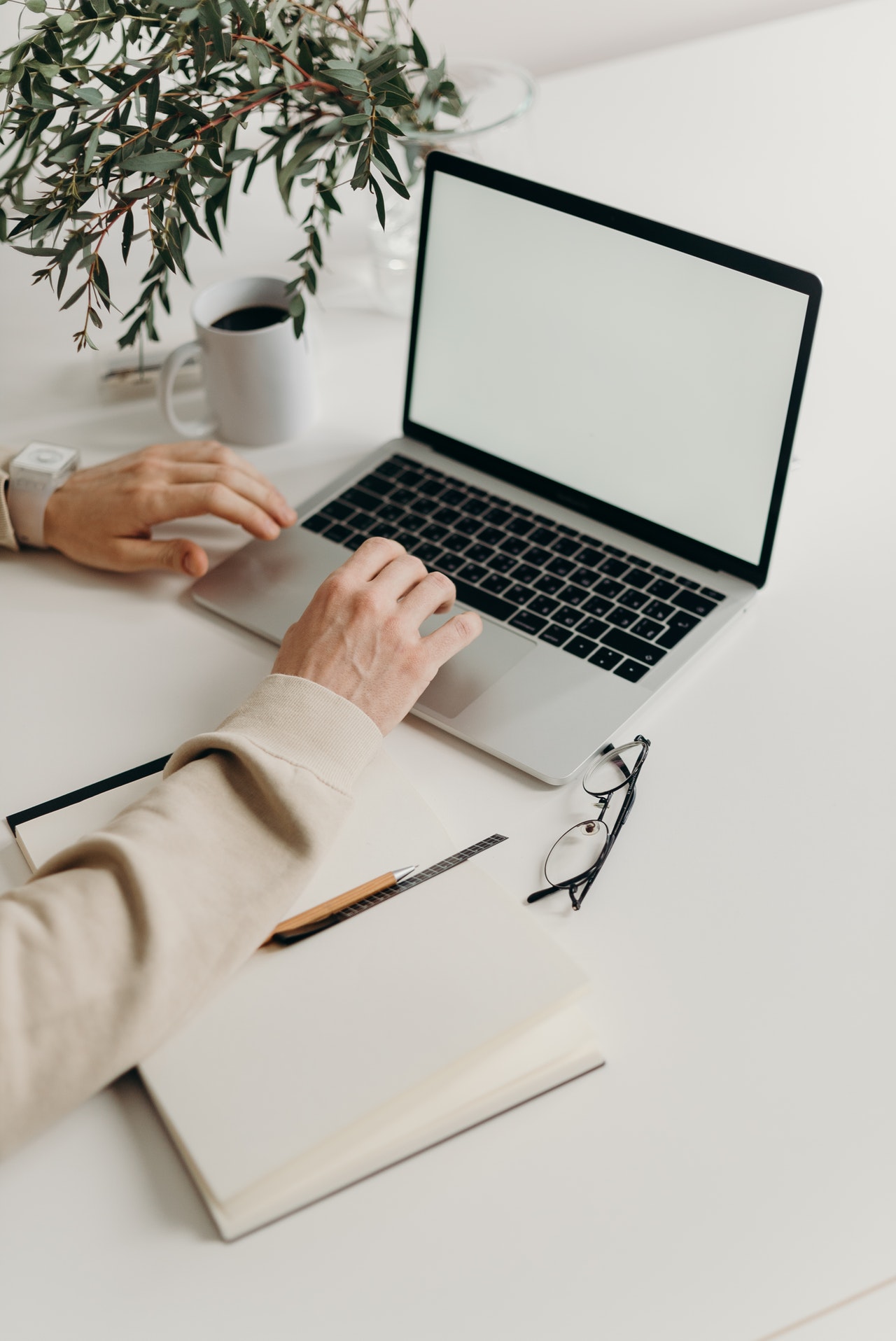 HUB Connect's extensive toolset was made with you in mind.  Have you ever thought that you would like to:
Customize forms and reports to meet your specific needs.
Make it easier for your clients to interact with you.
Make it easier for your staff to report their work results to you.
Create and manage automated workflows.
Get information in a more timely manner.
Deliver information automatically to those who need to act upon it.
Access and manage important business functions from your smartphone.
Get reports that show the issues that need attention. 
Ensure that policies and processes are being followed by your staff.
You wouldn't use a spoon to dig a hole when you need a shovel.  But what do you do if you don't have that shovel?  HUB Connect can bridge the gaps in your operations by helping you create the specialty tools that will take your operations to the next level through improved efficiency, performance and outcomes.
Which brings us back to what we said earlier.  HUB Connect helps you work smarter, not harder.  
We Crush All Barriers To Implementation!
A solution is worthless unless you can afford it and get up and running quickly and easily.
No App Is Required
We know that "app fatigue" discourages people from using new technology, so we designed HUB Connect so that it doesn't require users to install an app.    
Fast Implementation
When you sign up for HUB Connect, your account will be ready in a matter of minutes.  We let you know when your account is ready and we will walk you through the initial steps to set up your solution.
No Special Training Needed
With great how-to videos, you can start setting up your solution in almost no time.  If you need assistance, our chat option is available during normal business hours, and we have phone and email options as well.
No Contracts
At HUB Connect, we don't tie you into a contract.  We bill you monthly, but if you choose to prepay for a year, we will give you one month of service for free!
Affordable Cost
Our HUB Connect Business Basic plan is our most popular plan and it starts at only $125 per month.  We also have options for additional features that you can add at any time.
Great Return on Investment
Once you start using HUB Connect, you will quickly experience time, labor and other cost savings that more than pay for the system.
HUB Connect Is Extremely Affordable
Get One Month Free With Annual Plans
Business Basic
$125
/ month
Business Basic
$1,375
/ year
Hover over any feature for more information
The Business Basic Plan Includes these features:

HubConnect is an app, free to install from the app stores, that invited associates may use to view and direct submitted form responses, push notifications and upload images to the app's gallery.

The SmartConnect App provides a customizable mobile app as a service for businesses, associations and organizations to enhance communication with the people they serve.

Publish content on App or email using easy to use templates or pre-defined, fill in the blank forms; import word documents.

SmartConnect allows you to receive all types of feedback from your app users and auto-route it to the proper individuals for handling. It can be set up for use by the public as well as for private internal feedback,



Manual Social Media Share / Social Button

Create content and share informative details to social media with the push of a button.



Push / Text Notifications

Push critical information immediately to mobile devices to keep your audience informed and prepared.



Customizable App Display

Your app may be customizable with the name and logo of your choice. You can easily configure the look and feel of what is displayed on your app from your system's Dashboard.

A one-touch Call button that helps users reach-out to a designated number of your choice.



Desktop & Web Widgets / Resources

Make your Life easier. Use the downloadable desktop widget to sign in with one click. Feed app material to your website with the content widget.

Create QR codes and buttons for specific tasks and get reports of data collected. QR codes may be scanned privately through the app or publicly with any QR code reader.



Multiple Logins w/Admin Permission

Would you like to delegate certain tasks? Create additional logins with the ability to assign permissions to produce, review and/or publish items.



Free Live Chat and Phone Support

Have a question? Talk to our Live Chat expert or reach out to customer care for support.
 And When You Subscribe to HUB Connect, You Get a Lot More Than This Amazing Set of Tools!
HUB Connect is part of our  SmartConnect Apps platform, which is included with your HUB Connect subscription 
at no additional cost!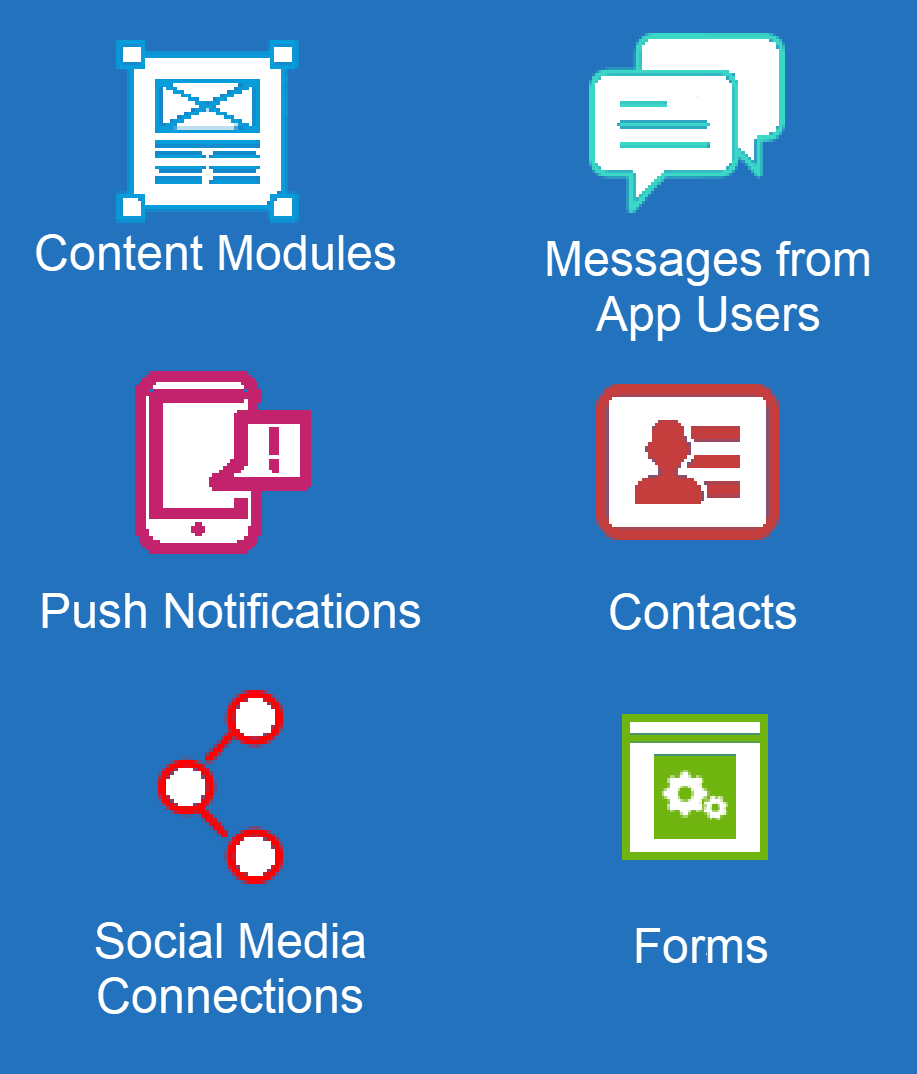 Having the right tools is essential for success.  Being able to create the exact one that you need is now possible with HUB Connect.  We can show you how.
We welcome any questions you have about HUB Connect, and we are ready to discuss how you can create custom solutions for your pain points by automating data collection, workflows, reporting and analysis.
We will not use your information to spam you.  We respect your privacy and will only use your contact information to answer your questions.
Or Try The
HUB Connect
Method
Scan the QR code below with your phone and complete the form that pops up.  It will be delivered immediately to the people who are part of the request fulfillment workflow.